Update:
This Feb 2020, we will be celebrating our university's 150th anniversary!
[Dec 2019] A paper accepted to ACM Transactions on Privacy and Security (TOPS).
[Nov/Dec 2019] Three papers accepted to AAAI 2020: two in main conference and one in workshop (AIoT).
[Nov 2019] Prospective students: If you are (i) seeking a PhD/Master degree or a Visiting Scholar research position, (ii) passionate about IoT, machine learning, and data science, and (iii) good at mathematics or programing, consider dropping me an email.
---
Research Interests
Internet of Things
Machine learning
Security, trust, and privacy
Earlier:
Wireless networks: sensor / ad hoc / cognitive radio
Software-defined networking (SDN)
Smart grid
---
&nbsp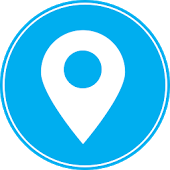 &nbsp&nbsp TEACHING&nbsp&nbsp&nbsp PAPERS&nbsp&nbsp&nbsp SYSTEMS&nbsp&nbsp&nbsp TALKS&nbsp&nbsp&nbsp SERVICES
---
Teaching
---
Selected Publications (see complete list with illustrations)
[TOPS'20] CrowdPrivacy: Publish More Useful Data with Less Privacy Exposure in Crowdsourced Location-based Services
F-J. Wu and T. Luo
ACM Transactions on Privacy and Security (TOPS), 2020. To appear.
[AAAI'20] Adaptive Anomaly Detection for IoT Data in Hierarchical Edge Computing [pdf]
M. V. Ngo, H. Chaouchi, T. Luo, and T. Quek
AAAI Workshop on Artificial Intelligence of Things (AIoT), 2020. To appear.
[AAAI'20] COBRA: Context-aware Bernoulli neural networks for reputation assessment [pdf]
L. Zeynalvand, T. Luo, and J. Zhang
34th AAAI Conference on Artificial Intelligence (AAAI), 2020. To appear.
[AAAI'20] Mechanism design with predicted task revenue for bike sharing systems [pdf]
H. Lv, C. Zhang, Z. Zheng, T. Luo, F. Wu and G. Chen
34th AAAI Conference on Artificial Intelligence (AAAI), 2020. To appear.

[IoT-J'19] Improving IoT data quality in mobile crowd sensing: A cross validation approach [pdf] [DOI: 10.1109/JIOT.2019.2904704]
T. Luo, J. Huang, S. S. Kanhere, J. Zhang, and S. K. Das
IEEE Internet of Things Journal (IoT-J), vol. 6, no. 3, pp. 5651-5664, June 2019.
We propose a cross validation (CV) approach which seeks a validating crowd to ratify the contributing crowd in terms of the quality of sensor data contributed by the latter. Using a weighted random oversamping (WRoS) technique and a PATOP2 algorithm which makes an exploration-exploitation tradeoff, our proposed CV approach offers a unified solution to two typical yet disparate needs: reinforce obscure truth and discover hidden truth.
(See illustration.)

[AAIM'18] Achieving location truthfulness in rebalancing supply-demand distribution for bike sharing [pdf] [DOI: 10.1007/978-3-030-04618-7_21]
H. Lv, F. Wu, T. Luo, X. Gao, and G. Chen
12th International Conference on Algorithmic Aspects in Information and Management (AAIM), pp. 256-267, December 2018.
Best Student Paper Award

[ICC'18] Distributed anomaly detection using autoencoder neural networks in WSN for IoT [pdf] [slides] [DOI: 10.1109/ICC.2018.8422402]
T. Luo and S. Nagarajan
IEEE International Conference on Communications (ICC), May 2018.
This paper is the first work that introduces autoencoder neural networks (ANN), a deep learning model, into wireless sensor networks (WSN) to detect anomalies. It contradicts the general belief that "deep learning is not suitable for WSN" by (1) "making deep learning (extremely) shallow" and (2) allocates computation load to sensors and IoT cloud using a two-part algorithm, DADA-S and DADA-C.
(See illustration.)
[ComMag'17] Sustainable incentives for mobile crowdsensing: Auctions, lotteries, and trust and reputation systems [pdf] [DOI: 10.1109/MCOM.2017.1600746CM]
T. Luo, S. S. Kanhere, J. Huang, S. K. Das, and F. Wu
IEEE Communications Magazine, vol. 55, no. 3, pp. 68-74, March 2017.
This survey paper provides a technical overview and analysis of six incentive mechanism design frameworks: auction, lottery, trust and reputation system, bargaining game, contract theory, and market-driven mechanism.
[TIST'16] Incentive mechanism design for crowdsourcing: an all-pay auction approach [ACM Lib] [pdf] [DOI: 10.1145/2837029]
T. Luo, S. K. Das, H-P. Tan, and L. Xia
ACM Transactions on Intelligent Systems and Technology (TIST), vol. 7, no. 3, pp. 35:1-26, February 2016.
The most commonly used auctions for incentive mechanism design are winner-pay auctions, where only winners (i.e., highest bidders who will receive reward) need to pay for their bids (by money or effort). In contrast, all-pay auctions require every bidder to pay regardless of who wins, which sounds rather unreasonable. However, applying all-pay auctions to crowdsourcing, as this paper does, gains several advantages over winner-pay auctions, and reaps much higher profit with an adaptive prize.
[TMC'16] Incentive mechanism design for heterogeneous crowdsourcing using all-pay contests [pdf] [DOI: 10.1109/TMC.2015.2485978]
T. Luo, S. S. Kanhere, S. K. Das, and H-P. Tan
IEEE Transactions on Mobile Computing (TMC), vol. 15, no. 9, pp. 2234-2246, September 2016.
Despite that crowdworkers are heterogeneous in their "types" (abilities, costs, etc.) as we all know, the hardness to model and analyze it has restricted researchers to adopt a homogeneous model where all the workers' types are assumed to follow a (single) common Bayesian belief. This paper proposes an asymmetric all-pay auction model to characterize the heterogeneity, and uses a prize tuple to achieve an interesting and counter-intuitive property called Strategy Autonomy (SA).

[INFOCOM'15] Crowdsourcing with Tullock contests: A new perspective [pdf] [DOI: 10.1109/INFOCOM.2015.7218641]
T. Luo, S. S. Kanhere, H-P. Tan, F. Wu, and H. Wu
The 34th IEEE International Conference on Computer Communications (INFOCOM), April 2015, pp. 2515-2523.
Acceptance rate: 19%
Best Paper Award nominee
What is a Tullock contest? Think it as a lucky draw! While auctions have dominated the realm of mechanism design for decades, this paper suggests Tullock contests as an alternative mechanism that is more appealing to "ordinary" participants. Tullock contests distinguish themselves from auctions in its imperfectly discriminating property: "You always have a chance to win, no matter how 'weak' you are." This feature is particularly desirable for, e.g., micro-task crowdsourcing (such as crowd sensing).

[TMC'15] Quality of contributed service and market equilibrium for participatory sensing [pdf] [DOI: 10.1109/TMC.2014.2330302]
C-K. Tham and T. Luo
IEEE Transactions on Mobile Computing (TMC), vol. 14, no. 4, pp. 829-842, April 2015.
In order to characterize QoS for crowdsensing, this work proposes a metric called Quality of Contributed Service (QCS) which aggregates individual quality of contributions and takes into account information quality and time sensitivity. QCS is then analyzed using a market based supply-and-demand model.

[INFOCOM'14] Profit-maximizing incentive for participatory sensing [pdf] [Much enhanced version: ACM TIST'16]
T. Luo, H-P. Tan, and L. Xia
The 33rd IEEE International Conference on Computer Communications (INFOCOM), April 2014, pp. 127-135.
Acceptance rate: 19% (319 out of 1650)

Enhancing Responsiveness and Scalability for OpenFlow Networks via Control-Message Quenching [pdf]
T. Luo, H-P. Tan, P. C. Quan, Y-W. Law, and J. Jin
International Conference on ICT Convergence (ICTC), October 2012, pp. 348-353.
Best Paper Award

[see Complete List with instructive illustrations]
---
Systems

Besides theory, I am also keen in developing real systems. My team has developed the following three mobile crowdsourcing/crowdsensing applications, which can be downloaded for free at Apple Store and Google Play. The latest version update was in 2018:


Related Publications:
[SECON'14] T. Luo, S. Kanhere, and H-P. Tan, "SEW-ing a Simple Endorsement Web to incentivize trustworthy participatory sensing," IEEE International Conference on Sensing, Communication, and Networking (SECON), July 2014. [pdf]
SEW is the foundation of the incentive engine implemented by FoodPriceSG & imReporter. It introduces an endorsement relationship to connect participants into an socio-economic network to incentivize trustworthy crowdsensing.
[MASS'14] F-J. Wu and T. Luo, "WiFiScout: A crowdsensing WiFi advisory system with gamification-based incentive," IEEE International Conference on Mobile Ad Hoc and Sensor Systems (MASS), October 2014. [pdf]
This short paper summarizes a crowdsensing application called WiFi-Scout which provides WiFi mapping using crowdsensed signals and user inputs.
---
Tutorial & Invited Talks
Shanghai Jiao Tong University, "Smart Factories: Augmenting intelligence for Industrial IoT with machine learning", May 2018.

IEEE ICC 2016 Tutorial, "Mobile crowdsourcing: Incentives, Trust, and Privacy", May 2016. [slides]

Sun Yat-sen University, "Building Internet of Things and smart cities via mobile crowd sensing", December 2016.

Xiamen University, "Empowering smart cities and the Internet of Things: A mobile crowdsensing perspective", December 2016.

Chinese University of Hong Kong, "Incentive mechanism design and trust systems for crowdsourcing", May 2015.

Singapore University of Technology and Design, "Incentives and trustworthiness in crowdsourcing", December 2014.

University of Electronic Science and Technology of China, "Incentivizing trustworthy human-centric systems", April 2014.

University of Melbourne, Australia, "Incentives and QoS in participatory sensing", March 2012.

---
Professional Services
---
Miscellaneous